When God Throws You a Curve Ball
---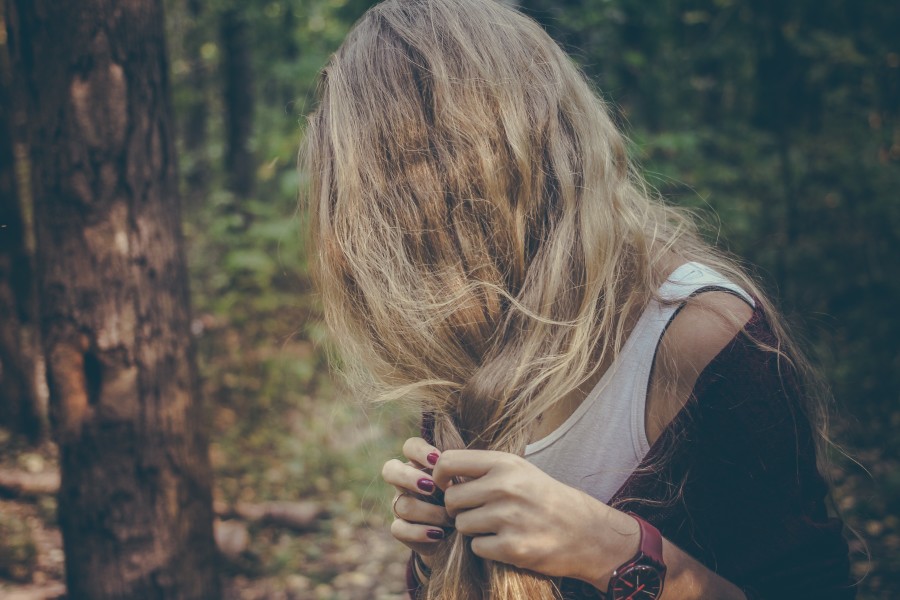 I always wanted to be a doctor when I grew up. But not just any doctor, the best doctor. I had it all planned out by the time I was fourteen. Undergrad, Medical School, Residency, etc. It was going to happen. The best schools in the country were going to accept me because I was going to have that 4.0 g.p.a. and countless recommendation letters in the bag. This was my one and only plan. My life was going to be perfect.
But isn't it funny how life works out sometimes?
During my freshman year of high school, my dad was diagnosed with terminal cancer.
We were in and out of every hospital in the area, trying countless surgeries, radiation, and chemotherapy. My family had just dealt with three deaths in the family and we couldn't bare another one. We were hoping for a cure for both my dad and for us.
Sadly, that cure didn't come. My dad passed away about a year later and there was nothing I could do about it. No matter how much I tried, he was dead and I was still living. But what did I have to live for? Was it for that perfect dream of being a doctor and saving the exact type of patients my dad just was? No, I couldn't even save myself. I needed a savior. I needed someone to save me.
Proverbs 19:21 states, "Many are the plans in the mind of a man, but it is the purpose of the Lord that will stand" (ESV).
Many of you have probably heard this verse hundreds of times throughout your lives. We know that God has a plan for all of our lives; we just have to accept it. Let's break this down into a simpler format: it's the 9th inning, bases loaded, and you're down by one. The first pitch is thrown and you strike out. The second pitch is thrown and you strike out again. It's all up to you now. Except this isn't just a game; it's your life and God is the pitcher. What pitch is He going to throw at you?
I guess you could say God threw me a curveball.
So what are we to do when life seems to change drastically and we don't fully know how to comprehend it? How do we swing to a curveball? Ultimately, we must turn to the scriptures.
1. Accept It
Whatever happened, happened for a reason. There is no point to sulking beneath it, you're better than that. Your circumstances don't define you. Say that again: Your circumstances don't define you. What does define you, however, is the way you handle the situation. Don't be angry that it happened because anger only leads to destruction.
As James 1:19-20 states, "Know this, my beloved brothers: let every person be quick to hear, slow to speak, slow to anger; for the anger of man does not produce the righteousness of God. Therefore put away all filthiness and rampant wickedness and receive with meekness the implanted word, which is able to save your souls" (ESV).
 2. Change your Perspective
Start to look at the bigger picture. No matter how bad your situation, there is a purpose to it. God gives us these trials to make us better, to make us stronger. He wouldn't have given it to you if he knew you couldn't handle it.
Just like how Romans 5:3-5 states, "Not only that, but we rejoice in our sufferings, knowing that suffering produces endurance, and endurance produces character, and character produces hope, and hope does not put us to shame, because God's love has been poured into our hearts through the Holy Spirit who has been given to us" (ESV).
3. Trust Him
He knows everything you are going through and even better, He knows that you can handle it. You are not alone. He gives you these trials because in the end, it will shape you into the person He wants you to be. The imperfect, passionate, godly person He imagined when creating you.
The future is determined by Him and I promise, it's greater than anything you'll ever imagine.
1 Corinthians 10:13 says, "No temptation has overtaken you that is not common to man. God is faithful, and he will not let you be tempted beyond your ability, but with the temptation he will also provide the way of escape, that you may be able to endure it" (ESV).
My curveball was my dad dying of cancer. Your curveball could be anything: relationships, family, health, finances, education, career, and the list could go on and on. These are very clear moments in life because you will never be the same after it. Maybe you're facing it right now, or maybe it's yet to come.
But just remember that whenever God throws you a curveball, it's not to strike you out; but rather so you can hit it out of the park.
---

Ashlee Jaeger
Ashlee is a twenty-something college student from Missouri who loves to write in her spare time. She is involved in numerous organizations on campus but prides herself in being able to lead a bible study for her sorority. Apart from all that, she is just a normal Mid-west girl who loves sports, cooking and traveling.